Business Statistics and Analysis Specialization
Build Data Analysis and Business Modeling Skills. Gain the ability to apply statistics and data analysis tools to various business applications.
About This Specialization
The Business Statistics and Analysis Specialization is designed to equip you with a basic understanding of business data analysis tools and techniques. You'll master essential spreadsheet functions, build descriptive business data measures, and develop your aptitude for data modeling. You'll also explore basic probability concepts, including measuring and modeling uncertainty, and you'll use various data distributions, along with the Linear Regression Model, to analyze and inform business decisions. The Specialization culminates with a Capstone Project in which you'll apply the skills and knowledge you've gained to an actual business problem. To successfully complete all course assignments, students must have access to a Windows version of Microsoft Excel 2010 or later. To see an overview video for this Specialization, click here!
Created by:
Industry Partners: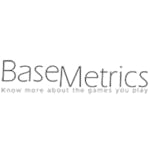 5 courses
Follow the suggested order or choose your own.
Projects
Designed to help you practice and apply the skills you learn.
Certificates
Highlight your new skills on your resume or LinkedIn.
Beginner Specialization.

No prior experience required.
Creators
Sharad Borle

Associate Professor of Management