Diseño y Creación de videojuegos Specialization
Introdúcete en el mundo de su creación.. Cinco cursos que te transportarán de la idea a la implementación de un videojuego.
About This Specialization
El Programa Especializado pretende ser un punto de entrada al mundo del diseño y la creación del videojuego, considerando de forma específica e individualizada los diferentes aspectos que valora la industria: diseño - con particular interés de la parte artística - , motor y game play. Este punto de entrada te permitirá entender que crear un videojuego es un proceso complejo que involucra a cientos de personas durante un largo tiempo, en busca de un objetivo común: la creación de un videojuego que funciona tal y como lo ideaste. Una vez realizados los cursos, el proyecto final te permitirá centrarte y profundizar en aquella área que - en función de tu perfil o interés - te resulte de mayor atractivo: arte, proceso de diseño o programación y uso del motor.
Created by: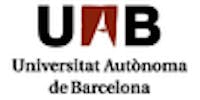 6 courses
Follow the suggested order or choose your own.
Projects
Designed to help you practice and apply the skills you learn.
Certificates
Highlight your new skills on your resume or LinkedIn.
Beginner Specialization.

No prior experience required.
Creators
Enric Martí Gòdia

Associate Professor

Pere Nolla Rodríguez

Freelance y Colaborador docente

Jordi Arnal Montoya

CEO en Kaneda Games y Colaborador docente